Out of Character Name:
KD
Note:
I also play members of the Stabler Clan and Lucas Evian
In CharacterName:
Liesel Sigelde Evian (née Stabler)
Age:
35
Gender:
Female
Blood Rank:
Pureblood
School:
Beauxbatons
Career:
Medi-witch at Beauxbatons but transferring to Hogwarts 
Parents:
Hildegarde Viviane and Gustav Albrecht Stabler
Grandparents:
Claudia and Johan Corbinine; Liesel and Berthold Stabler
Siblings:
Anika Hildegarde
Alfons Gustav
Berlynn Seraphina 
Dagmar Mecthilde 
Aunts & Uncles:
Burkhard, Carston, Amelie (Father's side); Ada, Brigette (Mother's side)
Nieces & Nephews:
TBA
Cousins:
TBA
Children:
Currently pregnant with first child
Grandkids:
TBA
Skin color:
Pale, almost porcelain-like
Hair Color:
Black
Hair length:
Mid-way down her back
Eye color:
Green
Size:
Roughly 5'6
Build:
Average height, but slender
Picture: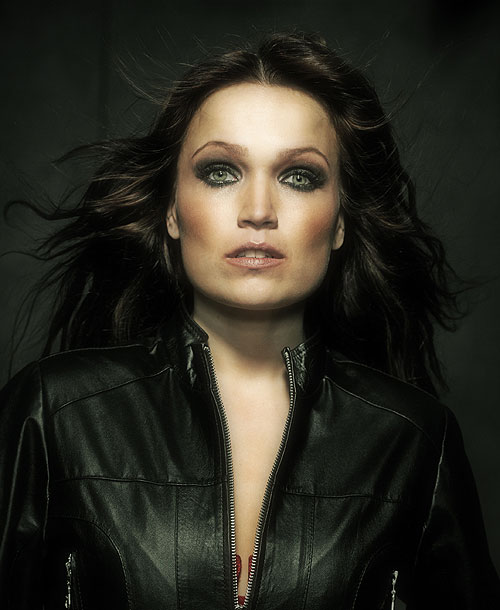 Crushes:
N/A
Mates/Spouse:
Lucas Evian
Status:
Happily married but will soon divorce upon discovery of husband's extramarital affairs.
Personality:
Having been the second-born to a fairly large family, Liesel has always had a nurturing quality to her, with an infinite amount of patience and compassion within. She hates seeing others in pain, physical or emotional, and will do whatever she can to help them, at any costs. Unlike others in her family and social scene, she sees no difference in blood or status, and views herself and al others as equals, who all deserve to be treated with no judgements, as human beings. She is also an extreme idealist in the sense that she sees literally everything in what could be, rather an what it is. She refuses to believe in the flaws or evils of others, and it is because of this that she can be blindingly naive. Still though, while her mind may not always have an overwhelming presence, her heart is always in the right place, which is why within the home of a family of five, she is both her parents favorite child.
Future;
After the discovery of her husband's affair, Liesel will undergo drastic changes, particularly in personality. No longer will she care for the well-being of others. She will delight in their pain, particularly in the pain of her enemies. Her heart will harden and her compassion will fade. Above all, she will develop an almost obsessive devotion tobblood purity. Because her husband had been Muggleborn and had ultimately betrayed her, this will be her grounds to build her structure of hate towards all less than pure and be the catalyst in her joining the forces that stress the importance of pureblood.  
Your Story Please?
In the early hours of Christmas morning, Gustav and Hildegarde Stabler's second born daughter was born. Initially, they had been distressed, for she was a month earlier than anticipated but upon holding their newborn and feeling her strong grip around their fingers they realized all was very much well. They named her Liesel after Gustav's mother and bestowed her with the middle name Sigelde, meaning to fight with gentleness, for neither Mother or Father had ever seen such a sweet infant, for she scarcely cried and was never, it seemed, irritable. 
The sweetness continued as Liesel grew older, especially when it came to her siblings. While Annika and Alfons, being the oldest and the only  boy, had taken up to be leaders, Liesel had been the nurturing one, always on alert for everyone's wellbeing. This nurturing quality and delight she got in helping and caring for others was what ultimately lead her to become a Mediwitch in her later years.
At the age of 11, she was accepted into Beauxbatons Academy of Magic where her good-hearted disposition allowed her to easily make friends. She excelled in all of her classes and loved them all, for her ambition to become a Healer had just been one motivation for her to do well in school. The first four years had gone by fairly well with no problems whatsoever, but that era of perfection quickly came to a halt by the time her fifth year began.
The trouble had all started when she noticed a boy a year or so older than herself being harassed by a handful of friends of hers, taunted due to the fact that he was a Muggleborn. While she herself was a pureblood, the Stablers were not a clan known to discriminate against blood types, though they did have a tendency to side with whichever area they derived the most benefit from. The nurturing, protecting quality in her emerged and she halted her friends in their tracks, rushing to his side, and healing any injuries he attained. It was that moment that sealed her doom as far as much of her friends were concerned, for the majority of them were like Liesel and from pureblood dynasties that stressed the importance of status. Not to mention the fact that the boy, Lucas, was a Muggleborn from the lower economic pyramid.
Though Liesel lost nearly a third of her friends, the witch in all honesty didn't really mind. In her opinion, if those were the true faces of her friends then she wouldn't want to associate with them anyway. She believed in looking into souls, not the purity of one's blood, or the number of galleons in a person's pocket. Not to mention, the fact that she had fallen quite hard for Lucas...
After the drama-filled bubble of time, the two began dating, much to the disdain of many, but it seemed neither of the two minded much. Both were happy and felt as though they could conquer the world, standing beside each other. On her 17th birthday, Lucas proposed to Liesel and she happily accepted. On the summer after graduation, the two were wed at Heidelberg.
The next few years of their relationship proved to reach a difficult point for the couple. The only school Lucas was able to get a position at was Durmstrang while Liesel could only get one at Beauxbatons so their relationship then became a long distance one. For the next decade, the couple saw each other mainly on weekends and holidays, though, for Liesel's part, it made no difference or change upon the love she felt for her husband. Upon his 33rd birthday, Lucas received an offer for a position at Hogwarts which he eagerly accepted, for he had always wanted to experience life at the United Kingdom, and the couple's long distance relations continued. 
However, in 2045, near the beginning, Liesel discovered she was pregnant. Although she and her husband hadn't quite reached the topic of discussing them, she and Lucas were both excited for their upcoming arrival. By the time she was about halfway to term she learned that the Mediwitch position at Hogwarts was open and she applied. Right away she was accepted and is now planning on surprising her husband with the news of her new unemployment. Unfortunately, little does the witch know that her dear husband has a surprise of his own...
*All listed below this point is subject to change and more or less shift to it's polar opposite as events with Husband unfold and Liesel changes completely.
Magic Specialty
Herbology, Healing spells
Favorite Spell:
Lumos
Weakness:
-Hates seeing others in pain
-Will always put herself last
-Puts too much trust in others to the point of naivety.
Strengths:
-Herbology
-Healing
-Compassionate
-Charismatic
-Has a calming presence
-Infinite patience 
Favorite Color:
Green
Theme song:
Pre-divorce: Perfect Day by Hoku; Post-Divorce: Spellbound by Lacuna Coil