Out of Character (tell us just just a bit about you outside RP) Name:
Sub
In CharacterTrue Name:
Magnus Atilius Rookwood
Oath Name:
Vahlok
Age:
126
Gender:
Male
Blood Rank:
Pureblood
House:
Ravenclaw
School:
Hogwarts
Career:
Researcher / Hermit
Parents:
Deceased
Grandparents:
Deceased
Siblings:
TBA (large family)
Aunts & Uncles:
Deceased
Nieces & Nephews:
Deceased
Cousins:
TBA
Children:
None
Grandkids:
None
Skin color:
Fair
Hair Color:
White
Hair length:
Varies
Eye color:
Blue
Size:
5' 9"
Build:
Frail
Picture: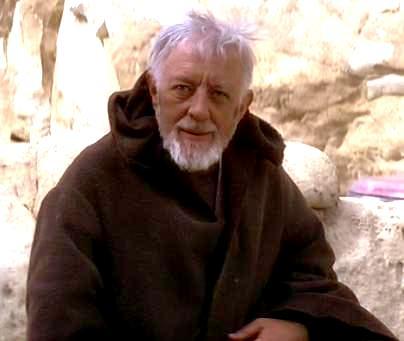 Crushes:
Knowledge and Wisdom
Mates/Spouse:
None
Status:
Celibate
Personality:
If one is sensitive to or aware of the flows of magic and energy throughout a wizard, a close look at Magnus will reveal one word in particular: powerful. Despite the frail appearance, he can be a fierce combatant when pitted against anyone that seeks to do harm or use his (or someone else's) gathered research for a purpose deemed evil. Fortunately (or unfortunately, depending upon your view), this side of Magnus is not often witnessed.
Any other time, Magnus – or Vahlok, as he is presently known, appears to be a kindly old man with a peculiar disinterest in vocalizing his portion of a conversation. There is potential with him to either come off as solemn or cheeky, but he is always courteous to those that show him the same respect. Vahlok is inherently motivated towards helping people, often via intensive scholarly research. He has also delved into an understanding of the dark arts as well, for to better facilitate his comprehension of magic's inherent workings.
Because his magical powers are now more vocally based, Vahlok speaks very little if at all. Instead he carries a chalkboard with him. When asked a question, the aged wizard would prefer to draw out his answer rather than convey it in words, and see how others interpret it. There is a time and a place for Words, whether they are written or spoken, in Vahlok's philosophy.
Your Story Please?
Being a whopping 126 years old, Magnus - or as he prefers to be called, Vahlok - has quite a considerable amount of history that could be shared. The extremely clipped version of his early years includes a traditional pureblooded raising, a plethora of siblings, and an insatiable thirst for knowledge since a very young age. He rebelled against the superiority complex of his upbringing in his teens, and took the traditional trip around the world upon finishing school at Hogwarts as the Head Boy of Ravenclaw. During this period of travel he spent a great deal of his time in Russia and many Asian countries. His most notable visits include trips to Mongolia, China, Japan, and Tibet. A selection of his friends accompanied him on this tour, and they in turn met many new contemporaries with a similar mind for the pursuit of knowledge.
Much of his young adult life was spent in the libraries of varying places, including brief visits to other magical schools. He took no interest in young ladies or young men. Instead it was the books with which he slept at night, having fallen asleep while buried deep within its pages. Many of his friends thought his thirst for knowledge to be a type of madness. They said nothing after an attempt to get him to leave his precious tomes took an ugly turn: Magnus broke the nose of his best friend, and their brother-like camaraderie became eternally lost.
Middle adulthood found Magnus valuing the wholesomeness of a varied way of life. He began to take up hobbies and venture out of his comfort zone a little, but never truly found a romantic interest. It was during this age that Magnus and his innermost circle of intellectual friends decided to build for themselves a tower. In this tower they would conduct their research and other interests without interference from the outside world. They would have the privacy and secrecy that not even a library could promise. They spent seven years building their tower, set atop a remote mountain, and another seven acquiring books, equipment, and furnishings.
From this tower the wizards kept an eye on the wizarding world but as a general rule decided not to interfere unless certain that they could do so to the benefit of the greater good. Magnus delved into magical projection through the vocal chords, and his friends soon followed. All within the tower soon adopted this method of magic for their more powerful workings, with only a few replacing their wands altogether with vocal and gestural magic. They also took on special names, known only to other members of the tower. Magnus chose the name Vahlok, which was meant to mean 'guardian'.
Decades came and went. A few of the wizards took on families who lived in a village at the base of the mountain while they themselves worked and often lived strictly in the tower. To take a break from research, these family men would come down off the mountain and spend time with their wives and children. Some of the kids took up places within the tower when their interest was sufficiently piqued to take on the responsibilities of such great research, their fathers became too old, or if their fathers passed on. Young female children were welcome in a separate wing of the tower for instruction until the age of seventeen, but women beyond that year of age were disallowed entry.
It is in the tower that Vahlok has stayed, making the rare journey into the outside world for resources neither the tower nor village can produce on its own.
Magic Specialty
Defense and Healing
Favorite Spell:
No favorite; spellwork focuses on song-like incantations
Weakness:
Physically frail, absent-minded, mute (except in certain rare occasions), workaholic
Strengths:
Intuitive, scholarly, creative, philosophical
Favorite Color:
Brown
Theme song:
https://www.youtube.com/watch?v=O5CxK78cGac