Out of Character Name:
Summer/Sunny
Age:
21
Gender:
Female
Note:
I also play Jocelin Fournier and Julian Kaiser
In CharacterName:
Calixta Mae Harper
Age:
26 (Birthday: August 6)
Gender:
Female
Blood Rank:
Half-blood
House:
Former Ravenclaw
School:
Hogwarts graduate
Career:
Code-breaker at Gringott's
Parents:
Laeticia Greengrass
and James Harper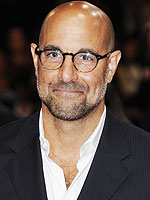 Grandparents:
Alastair & Elladora Nott
, Harriet & John Harper
Siblings:
Melania (18)
and Percival (29)
Aunts & Uncles:
Selina Greengrass (nee Nott),
David Harper
,
Julia Harper
Nieces & Nephews:
Innis (5) and
Rian (2)
Cousins:
Neris Greengrass-Boutin (24)
Alastair Greengrass-Boutin (27) and Colin Harper (26)
Children:
None
Grandkids:
None
Skin color:
Fair
Hair Color:
Blonde
Hair length:
Mid/long
Eye color:
Brown
Size:
5'4"
Build:
Athletic
Picture: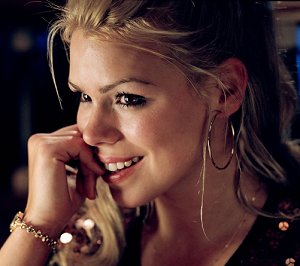 Crushes:
N/A
Mates/Spouse:
Bastian Kaiser
Status:
In a relationship
Personality:
Outgoing, flirty, and adventurous, with a quick temper to accompany her quick wit. She probably would have been Sorted into Gryffindor had Calixta not panicked when the Sorting Hat started whispering to her; her parents were both in Ravenclaw, which was controversial enough for her mother's pureblood family.
Despite being a bit of an adrenaline junkie, she's actually quite calculated when it comes to her risk-taking, preferring to stay in control. When things get away from her, she tends to start over-analysing things to death until she regains control of the situation.
These tendencies have not served her well in the area of romance -- an area she's consciously avoided since having her heart broken thoroughly at the young and very impressionable age of seventeen. The shame and humiliation that followed taught her to avoid giving her heart away, at any cost, and she's left quite a list of heart-broken and disappointed men in her wake as a result.
Your Story Please?
The middle child of a muggle-born wizard and a pureblood witch, Calixta is no stranger to conflict. Although her mother's parents died during the great wizarding war, Calixta's mother, Laeticia, still had her sister Selina to contend with. Once close, the sisters have spent the time since Laeticia's marriage to James Harper on
and off of each others' good side -- mostly off. As a result, her cousins Neris and Alastair are hopelessly contemptuous of their half-blood relations, much to Calixta's chagrin.
Nowadays she doesn't have to contend with their snobbery, because thanks to her job as a curse-breaker with Gringott's, she spends a lot of time travelling the world -- and using her job as an excuse to avoid her unpleasant relations when she
is
in the country.
Magic Specialty
Defense Against the Dark Arts, Ancient Runes
Favorite Spell:
Patronus Charm
Weakness:
Impatient and quick-tempered; she's a terrible Potioneer as a result.
Strengths:
Quick-thinking, passionate, and vivacious. A quick study in foreign languages; is fluent in French and Spanish, with intermediate German, passable Russian, and very rudimentary Mandarin.
Favorite Color:
Red
Playlist:
"It's Getting Boring By the Sea" by Blood Red Shoes, "URA
Fever" by The Kills, "Holiday," by The Subways, "Crystalised," by The xx, "Samson," by Regina Spektor, "Dog Days Are Over," by Florence and The Machine, "If I Fell," by The Beatles.